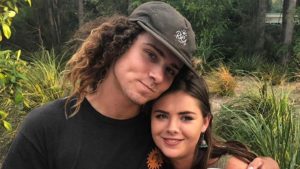 The CEO and staff at Burdekin thought it was important to dedicate a page of our website to Angus Prior, a special and unique young man passed away from suicide on August 11th 2018.
Angus was struggling with the death of his best friend Oscar Valentin died when 4WD rolled over on a property at Cudgegong in April this year. Both boys were 18 and had a bright future ahead of them.
Hundreds attended the funeral and it was and is very clear that the whole community is grappling to understand why something like this happens to someone with such a bright future ahead of them.
When a loved one passes away it is always painful and suicide can be even more traumatic – with conflicting feelings of sadness, anger, confusion and even guilt. It is important to seek help, many young people may still feel the shock and despair and not know what to do.
Please know that all of these feelings are normal, that it's ok to cry and be angry. Do come and talk to us, reach out to someone, we have support here and at the Avalon Youth Hub with experienced counsellors who specialise in supporting youth with feelings of loss, grief, sadness, confusion and anger about what has happened. We hope that anyone who is struggling has the strength to ask for help, please check in on your friends and make sure they're ok. Phone us on: Phone: 02 8976 1777 or email: burdekin.admin@burdekin.org.au
We send our deepest consolences to Angus' friends and family during this sad time.
You can read more here: Hundreds attend funeral for Angus Prior, 18, at Pittwater Uniting Church