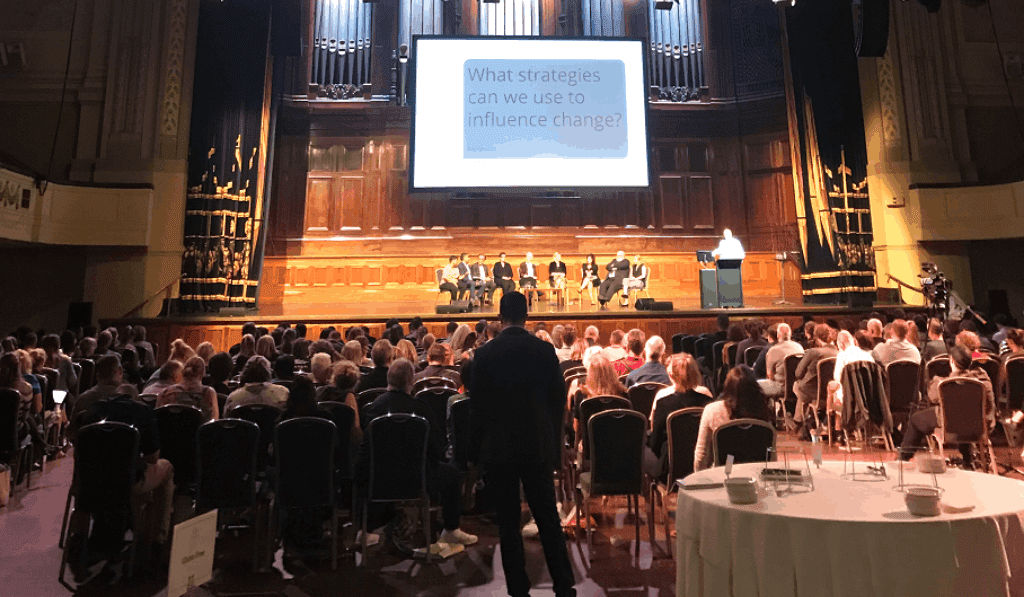 The Burdekin Association was in attendance at the first conference dedicated solely to youth homelessness in the past two decades. Our Patron, Brian Burdekin, AO, our CEO Justene Gordon with our EA Megan Davenport all attended. Justene was one of nine panelists who, together reflected on why youth homelessness remains a significant challenge in Australia in 2019 and what needs to be done to end it.
Our Patron Professor Brian Burdekin, AO, Keynote Speaker
The highlight of the conference was the keynote address from our very own Partron, Professor Brian Burdekin AO who is also the Patron of the National Youth Commission (the event organisers) .
The title of his keynote is 'Youth Homelessness. It's Been a Long Road' and offers a summary of the key developments in youth homelessness today over the past 3 decades.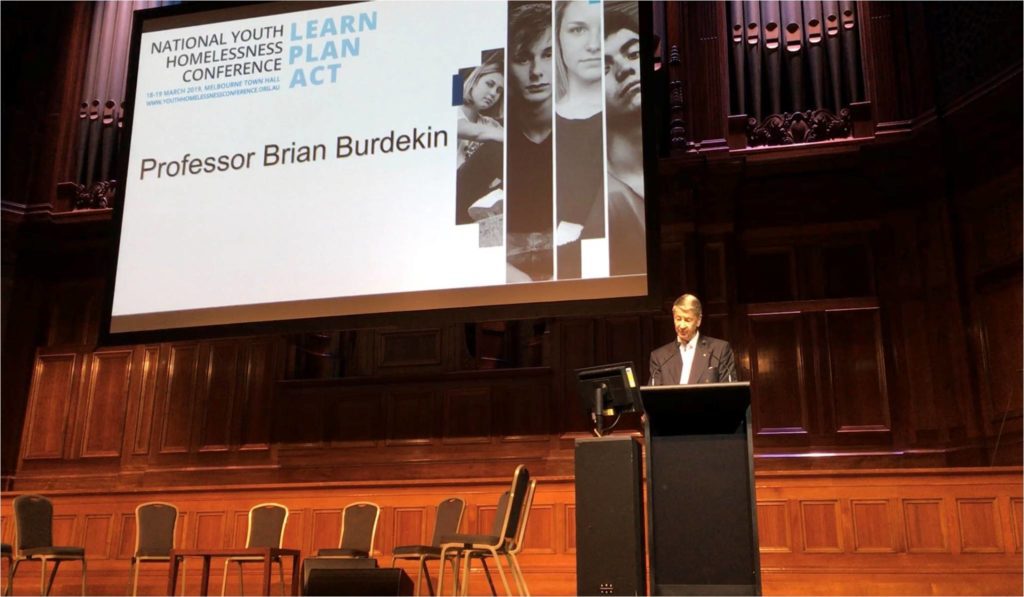 Delegates also heard about the importance of an holistic approach, input from local government, the private sector, the media, what's happening overseas and ultimately whose responsibility it is and where we go to from here.
Australia's Homeless Youth
Click each link for further downloadable reading from the National Youth Homelessness Conference and Professor Burdekin
National Report Card on Youth Homelessness
Youth Development Australia also delivered the National Report Card on Youth Homelessness at the conference revealing that despite the 1989 and 2008 landmark studies on youth homelessness in Australia and a subsequent White Paper, "The Road Home: A National Approach to Reducing Homelessness" – a commitment by Government to halve youth homelessness by 2020, we haven't made much progress and youth homelessness continues to rise. You can read and download the full report YDA-Report-Card
Justene Participating on the Panel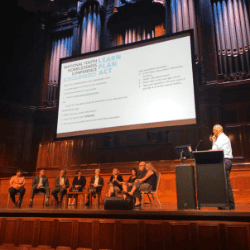 Our CEO Justene Gordon contributed to a panel on day 1 of the conference about her experience of working with young people and the difficulties and challenges of youth homelessness on the Northern Beaches of Sydney. The session was an excellent opportunity to exchange experiences about disadvantage, vulnerability, housing, the widening gap between rich and poor and how only a collaborative, holistic approach would work to end youth homelessness in Australia.
Hearing from Youth
We also had the great privilege of hearing from two youths who experienced homelessness themselves – Leeroy and Queenie, now 22. They became homeless, sleeping on Melbourne's streets when they were just 18, all would agree inspiring and brave young people.
Premiere of '10 Years On'
In addition to hearing from young people who have experienced homelessness delegates were invited to watch the premiere of the follow-up to 'The Oasis documentary – 10 Years On', featuring many of the young people from the original documentary.
Image gallery
Professor Burdekin's OP-ED article:
The Sydney Morning Herald: Australia's 'care and protection' programs for children are in crisis
The Brisbane Times: Australia's 'care and protection' programs for children are in crisis
The Canberra Times: Australia's 'care and protection' programs for children are in crisis
The Age: Australia's 'care and protection' programs for children are in crisis
The Herald: Rights of state wards and homeless children neglected
Other Speakers:
In addition to Professor Burdekin's speech we heard from a number of industry experts, government ministries, regulators and academics – all of whom you can view here. One such speaker was the Hon. Doug Cameron, Shadow Minister for Housing and Homelessness – you can read his speech here.