Christmas is a particularly heartbreaking time for homeless people – including homeless young people. That's why we would like to raise money for our young people in need to provide them with an approximation of a family Christmas.
Can you help us reach more young people before they become permanently homeless?
There are currently about 7,000 12 – 24 year old's in NSW experiencing homelessness… the ones we know about.
Where will you spend Christmas this year?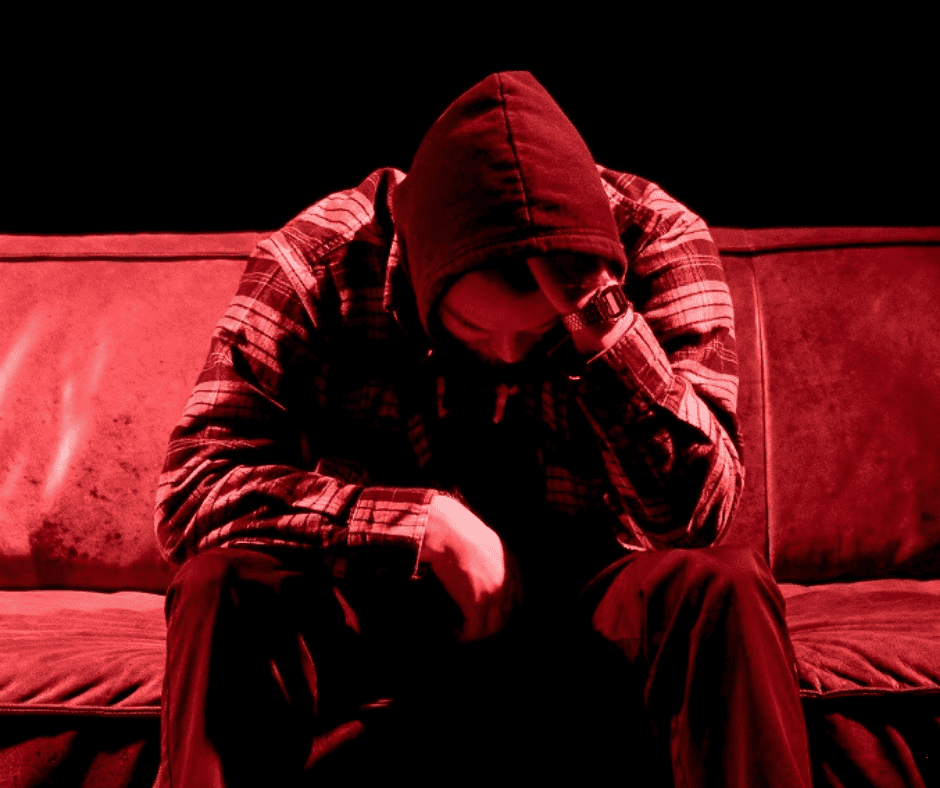 When you think of homelessness who or what do you think of? An old man on a park bench? An alcoholic? A criminal or somebody unwilling to work? These are the stereotypes and rarely do we think of a young person. Maybe we do think youth homelessness exists but it's a choice – a spoiled child run away from home, a kid who fell in with the wrong crowd, a juvenile delinquent – these are further stereotypes.
A couch surfing teen may not fit the stereotype of what a homeless person looks like, but couch surfing is a common form of homelessness.
What is real youth homelessness?
It's sleeping on couches at friends' houses, it's a kid who has been told to leave by a parent or carer, a kid who recently exited foster-care because they turned 18, a kid who has suffered abuse, a young person who has lost a parent, whose parent doesn't like their sexual orientation or whose family cannot or will not care for them.
Help us to help young people with a Christmas donation
What if we do nothing?
If we don't help at a time when young people's brain development is so impressionable things can often go wrong.
Australian young people are reporting mental health as their number one concern. Factors like family breakdown, death or trauma, bullying, anxiety about exams or social media, poor health or nutrition from a life of disadvantage, shame, low self-esteem, emotional break down all challenge young people constantly.
Without support for these kids social isolation is likely.
Alcohol and drug abuse are a glaring choice because if you're living a life that's not pleasant, you might want to numb that feeling. And eventually, the option of sleeping on friends' couches will run out and streets or overcrowded, unsafe places become the only option, or even worse, young people engage in survival sex to generate the money required for a roof over their head.
What if we do something?
The Burdekin Association's holistic, preemptive approach to youth homelessness goes well beyond providing safe accommodation and is effective but resource intensive.
With additional donations through fundraising initiatives we can continue to offer high quality, integrated support. We can engage and build relationships with parents and young people in their environment, hopefully averting a family crises.
Our understanding and responsiveness to trauma facilitates positive change. Through our intensive therapeutic support young people are given every opportunity to realise their full potential.
Our Case Managers understand the impact traumas have on clients and recognise the resulting complex needs and work towards meeting these needs.
This understanding translates into above average results:
Our rates of young people entering stable accommodation, or out of the welfare system, is 67.2% compared to the NSW state average of 24.81%.
Over the last three years 243 young people moved to or remained in stable accommodation after receiving support from The Burdekin Association.
You can invest in our work with confidence. We will put all donations raised into extra services.
Our services:
Family Interventions Program – greater focus on longer term, therapeutic assistance to families, a stronger focus on parents, more diverse means to assist families and so a more diverse number of access points.
Community Engagement Program – closer collaboration with schools and key community-based organisations such as the Avalon Youth Hub. Our outreach day on Wednesday at The Hub attracts over 150 young people who pop in to say hi or hang around for a chat or a group session.
What we are doing is working and with your help we can continue to grow within the community to prevent family breakdown, homelessness as well as building resilience within the community.
Homelessness Australia defines homelessness like this.